"GALA 2017"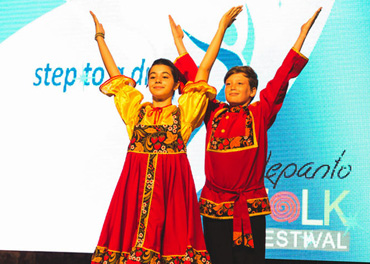 GALA "Step to a dream 2017"
29/06/17 A GALA for the "Step to a Dream" contest was held at the historic picturesque harbor of Nafpaktos city. The love and respect for Art, as well as the warm acceptance of the audience, created a beautiful atmosphere, without borders, full of love and harmony. The natural beauty of the landscape, the friendly attitude of all the city's inhabitants and the excellent organization of all the events of the competition left the best impression to all participants of "STEP TO A DREAM", who enjoyed an unforgettable experience.
With the success of the Festival, the aims of the competition are fulfilled: the continuous and lasting development of aesthetics, the moral and spiritual education of the new generation and the strengthening of children and teenagers in support of cultural exchanges between countries.
Some photos